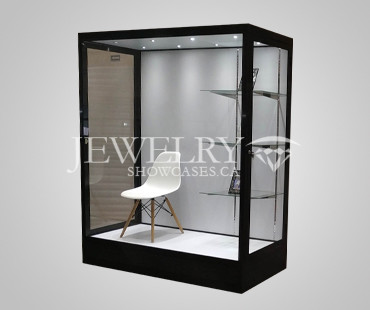 Custom Display Cases. One of our competitive advantages with respect to other showcase companies is 3D design. Our team of designers make your Display Case through specialized software. With it, they draw each of the elements of your display case in such a way that it looks real.
Once it is designed with all the accessories and finishes that you request, the display case goes to the manufacturing workshop. Here it is made by experts in carpentry and aluminum with all the care it requires. Once it has been manufactured, it is ready to be sent to you.
Do you want a custom display case? contact us, our assistants can help you choose the best one for your business.